How We Contribute?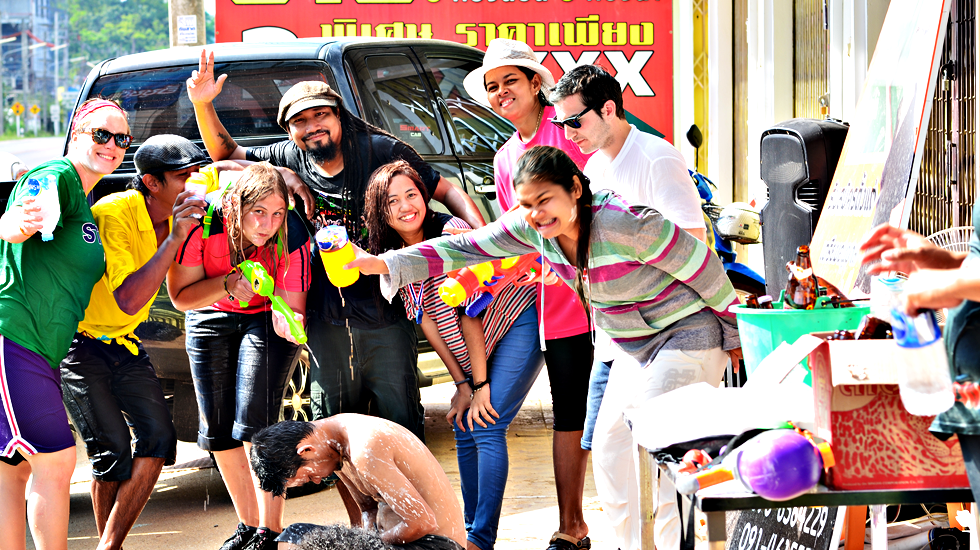 The International Volunteer Community Association "IVCA" which is an NPO and sustained primarily on the fees paid by our volunteers, and the money received from the schools which benefit from our programs. We also receive donations from international investors, and support from local organizations.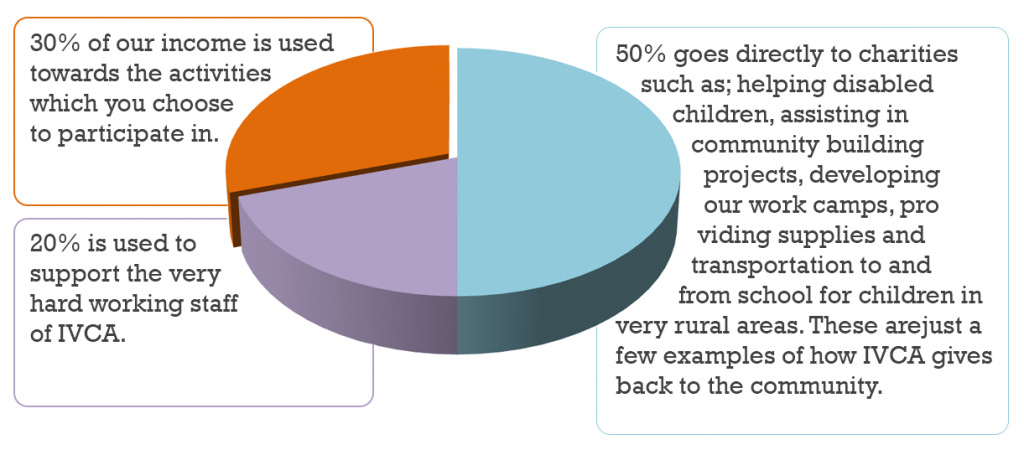 Expenses:
Since we strive to be as self sustained as possible, and to lead a clean and simple life, our expenses are primarily used for program costs, materials for maintaining functional facilities, paying our employees, and program development.
Program costs include all accommodation, food, and transportation necessary to guarantee a positive and rewarding experience for our volunteers.
We also grow our own food, and maintaining our organic farm requires a little money from time to time, but still saves quite a bit compared to buying all of our food from local markets. Our housing is simple, yet very comfortable, and designed to blend in, not take away from its beautiful surroundings, and its upkeep, with help from our volunteers, is minimal.
Our staff plays an important role in how our organization functions, and making sure they are paid appropriately and have what they need to maintain their lives with us is very important. We believe in leading by example, so our lifestyles here, employees included, are all very low impact and eco-friendly.
Program development is where most of our expenses are used. This includes anything that is needed for the forward development of a program.
Here at IVCA we also support underprivileged students not only with the necessities such as food, uniforms, and books, but we also provide scholarships for qualified students, which is an enormous opportunity for them to further their education in way that otherwise would be next to impossible.
We also support an occupational development center, environmental management projects, and various programs aimed towards teaching children important life skills.
We believe that a life of excess for some leads to a life of depravity for others, this is why we choose to live life as simply and naturally as we can. We have no frivolous spending, we don't throw away anything that can be eaten or re-used, and we encourage a high level of awareness about how much water, electricity, and oil that we use. We maintain these policies while creating a comfortable environment for our participants, so that they can focus their energy on the programs that they choose to be involved in.